As a student, you can register with Bramble after your first session so you can easily view and search your session recordings.
1) Prepare For Your First Session
We've tried to make Bramble really easy to use, so it shouldn't take you long to get familiar with how it works. Nevertheless, we'd recommend reading this article on preparing for your first session and watching the walkthrough video below.
The walkthrough video covers the basics you need to know before your first session.

2) Join Your First Session
To join your first session you will need a room link to join. The room link will be sent to you by your tutor or the organisation providing your teaching. To start the session, simply open up the link you're sent.

3) Create Your Account
After your first session, you will receive an email inviting you to create an account. Creating an account will enable you to view and search your lesson recordings as well as making it easy to keep track of room links. If you don't receive this email, you can register directly at my.bramble.io/sign-up.

4) Review Sessions
On your Sessions page, you will be able to see all the sessions that you have had on Bramble. You can even add subject labels to them to help you keep track.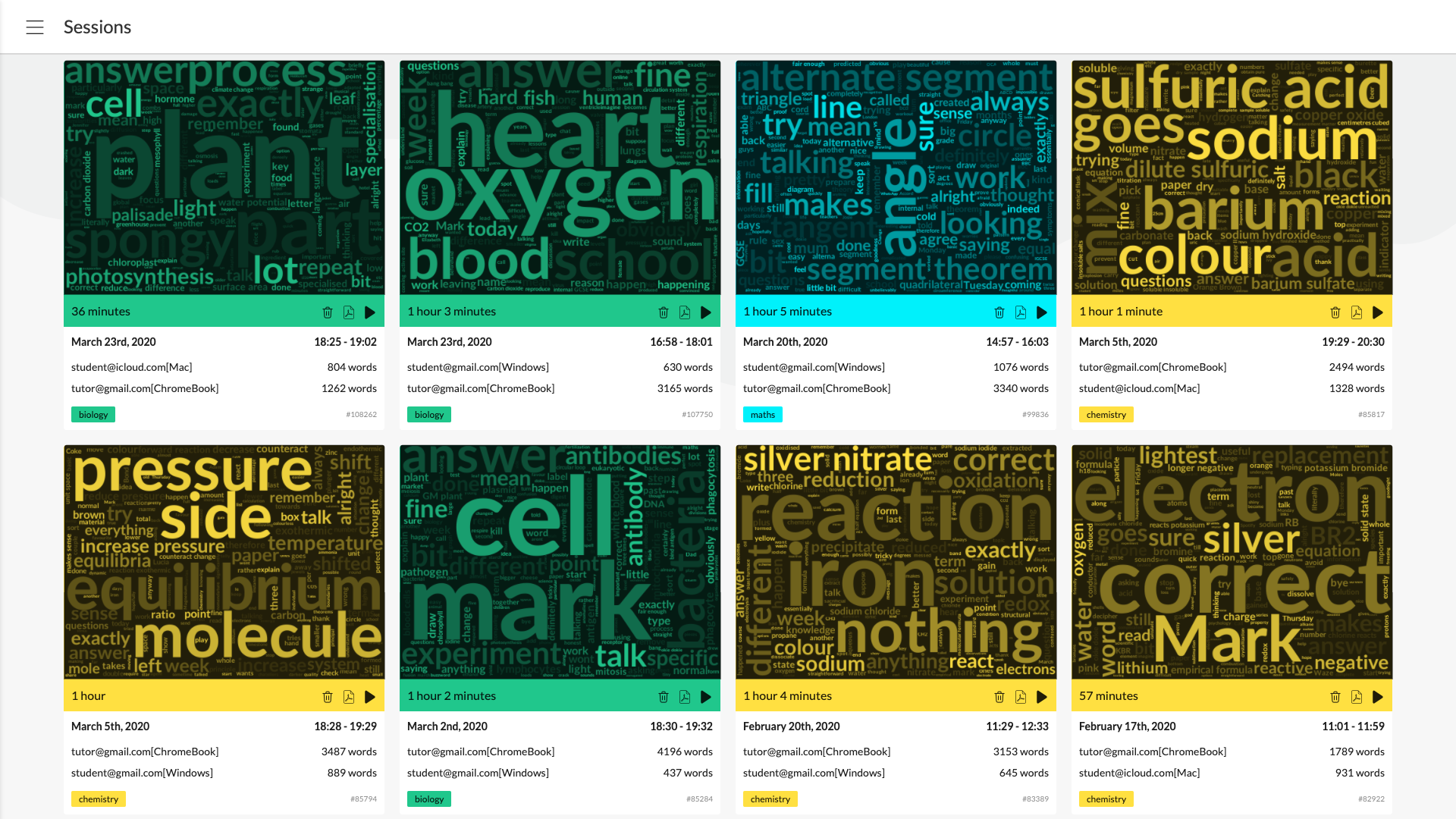 Your Sessions page shows all the sessions you have had on Bramble.

5) Search Your Recordings
Smart Search unlocks the full power of your lesson recordings by making it easy for you to find anything you've talked about or shared during your tutoring sessions. Head to your Library to experience the power of search.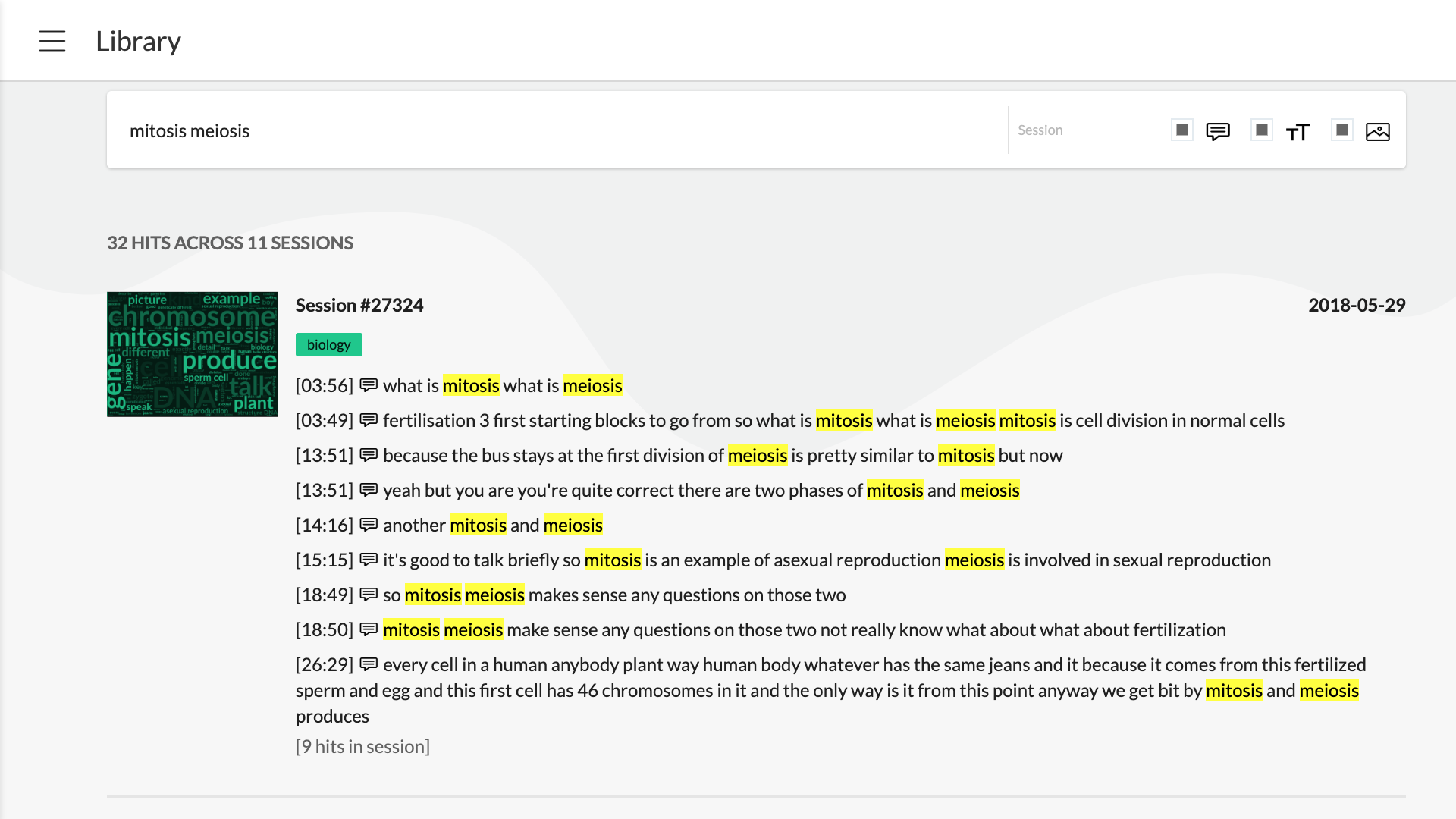 Search all your recordings for anything you've learnt about.