Use The Right Device And Browser
Start by reading our advice on what device and browser you should use. We recommend using a computer running Google Chrome as your main device. If you've got access to a tablet, you can use that alongside your computer.
Check Your Connection
For the best experience, you need a good internet connection with low latency. You can test your latency using our Are You Ready test. If your connection is a bit weak, you'll be given some tips on how to improve it.
Check Your Camera And Microphone
We use a technology called WebRTC to provide live voice and video communication within Bramble. WebRTC is supported by Apple, Google, Microsoft and Mozilla. It lets you have a full voice and video experience on any device without having to download or install anything. You can test that your camera and microphone are working with WebRTC using this test from Google.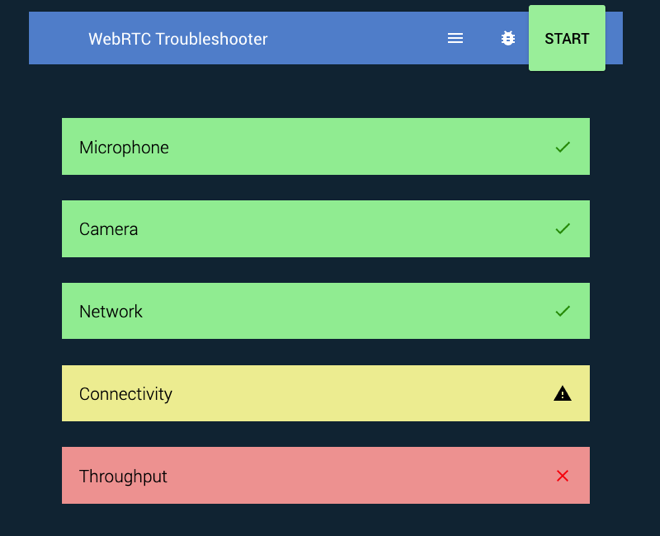 This is a good result from the WebRTC test. Microphone, camera and network are what matter.
The key things to check are microphone, camera and network. There's no need to worry if you get a yellow result on connectivity or a red result on throughput. If you're having problems, check out these troubleshooting tips for your microphone and camera.