Bramble is designed for organisations of all sizes. This guide will walkthrough how to set your account up, register your subdomain and invite your tutors and teachers.
1) Create Account
Head to my.bramble.io/sign-up and enter your email address to begin the registration process. You will be asked to confirm your email address and enter some basic information about yourself.
2) Set Up Your Organisation
On the welcome screen, choose to Set up your organisation and then choose your plan. Next, you will be asked to enter your organisation name and subdomain.
Your subdomain will be part of the link that tutors and students use to access Bramble. It should be all one word, lowercase and without any numbers or special characters. For example, if your organisation was called Gravity Tutors then you would enter the subdomain gravitytutors.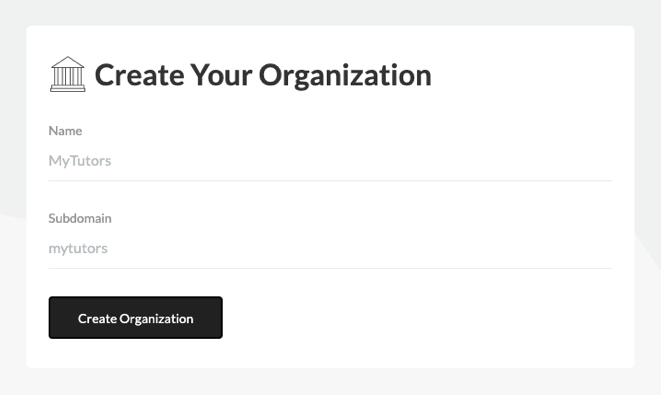 3) Invite Tutors
To invite a tutor to register with your organisation, you need to send them an email invite. You can do that when you first register your account or at anytime via your Tutors page. To go to your Tutors page, simply click the menu icon in your account area and choose Tutors.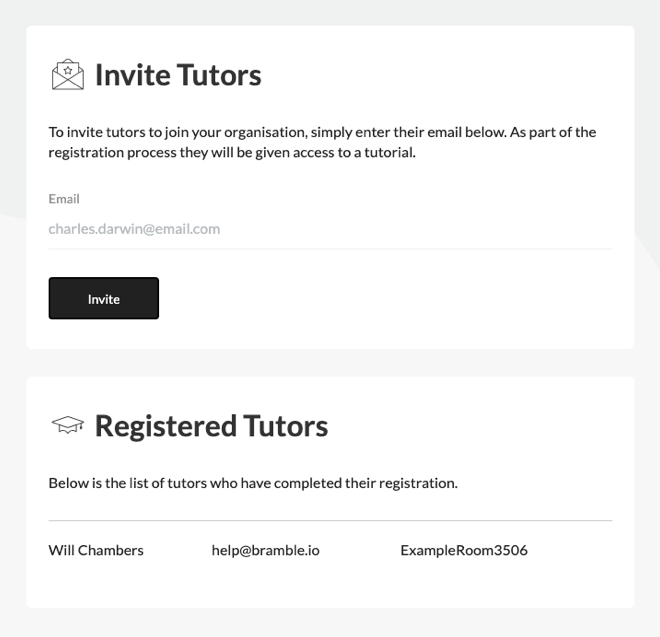 Your Tutors page also makes it easy to keep track of which tutors have completed their registration. Please note that tutors will only appear in the Registered Tutors list after they have accepted your invite. They won't appear immediately after you send them the invite.
When you invite tutors, they will be given access to a tutorial notebook and the walkthrough video below to help them get up to speed with using Bramble. Once they've created a room, they can share that room link directly with the student or you can send it to the student yourself.
4) Review Sessions
On your Sessions page, you will be able to see all the sessions delivered by tutors registered with your organisation. This makes it easy to keep track of what is happening and to review sessions, if required. You can learn more about the tools available to help you filter sessions here.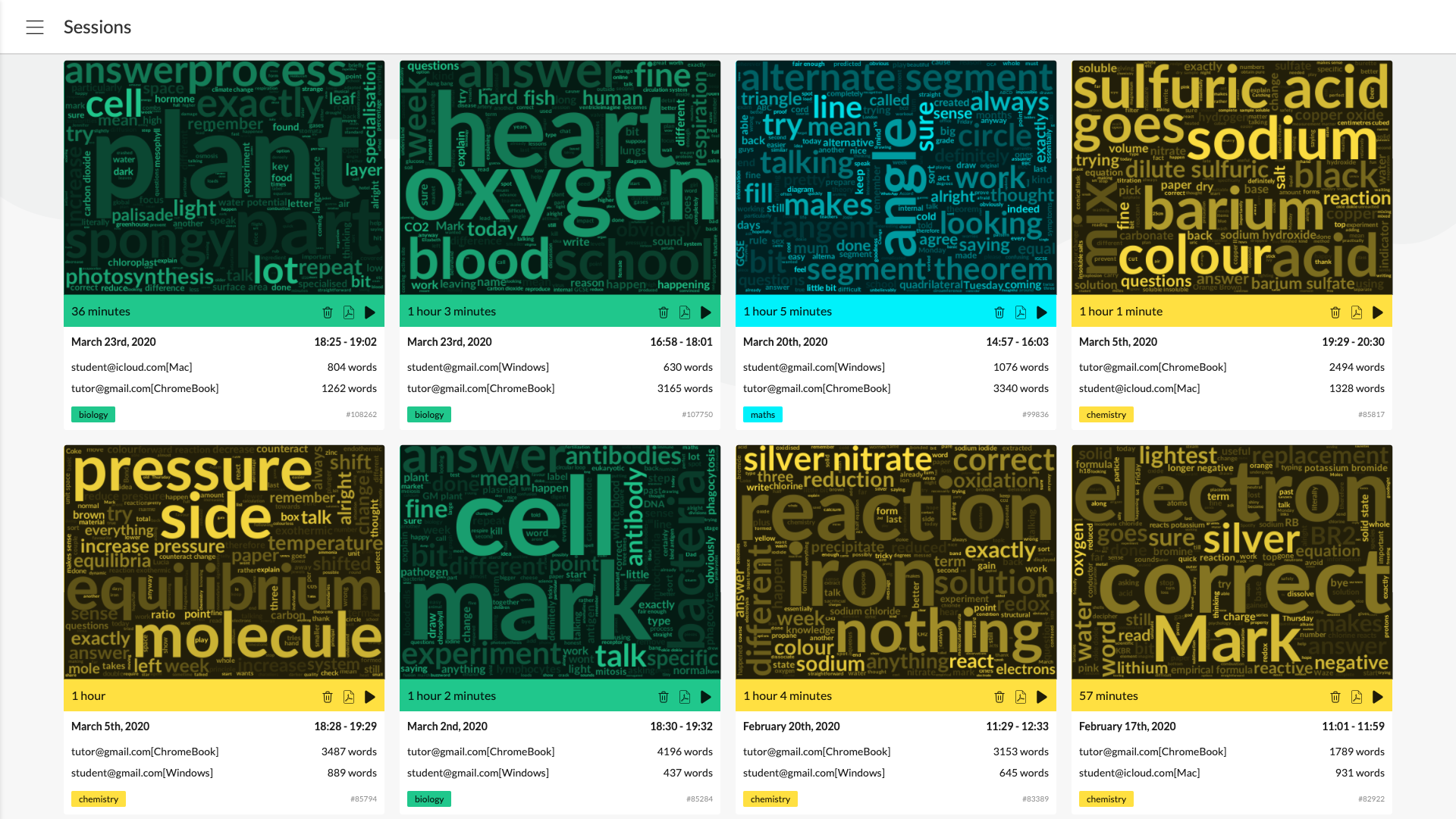 5) Learn More About Online Tutoring
The above guide should tell you everything you need to get started but we'd also recommend taking some time to learn more about online tutoring in general. This will help you to articulate the benefits it brings and better answer questions. The best place to learn more is our blog, which covers everything from the benefits of online tutoring for tutors and students to the best equipment to use.