Every session on Bramble is recorded and searchable. This helps students build a revision library and tutors build a resource library.
Viewing Your Recordings
You can view all of your recordings on your Sessions page. For each session, you can see when it took place and who the participants were. You can also access the recording of the session and the PDF copy of the notebook. Finally, each session has an AI synopsis showing the key terms that were discussed in the session.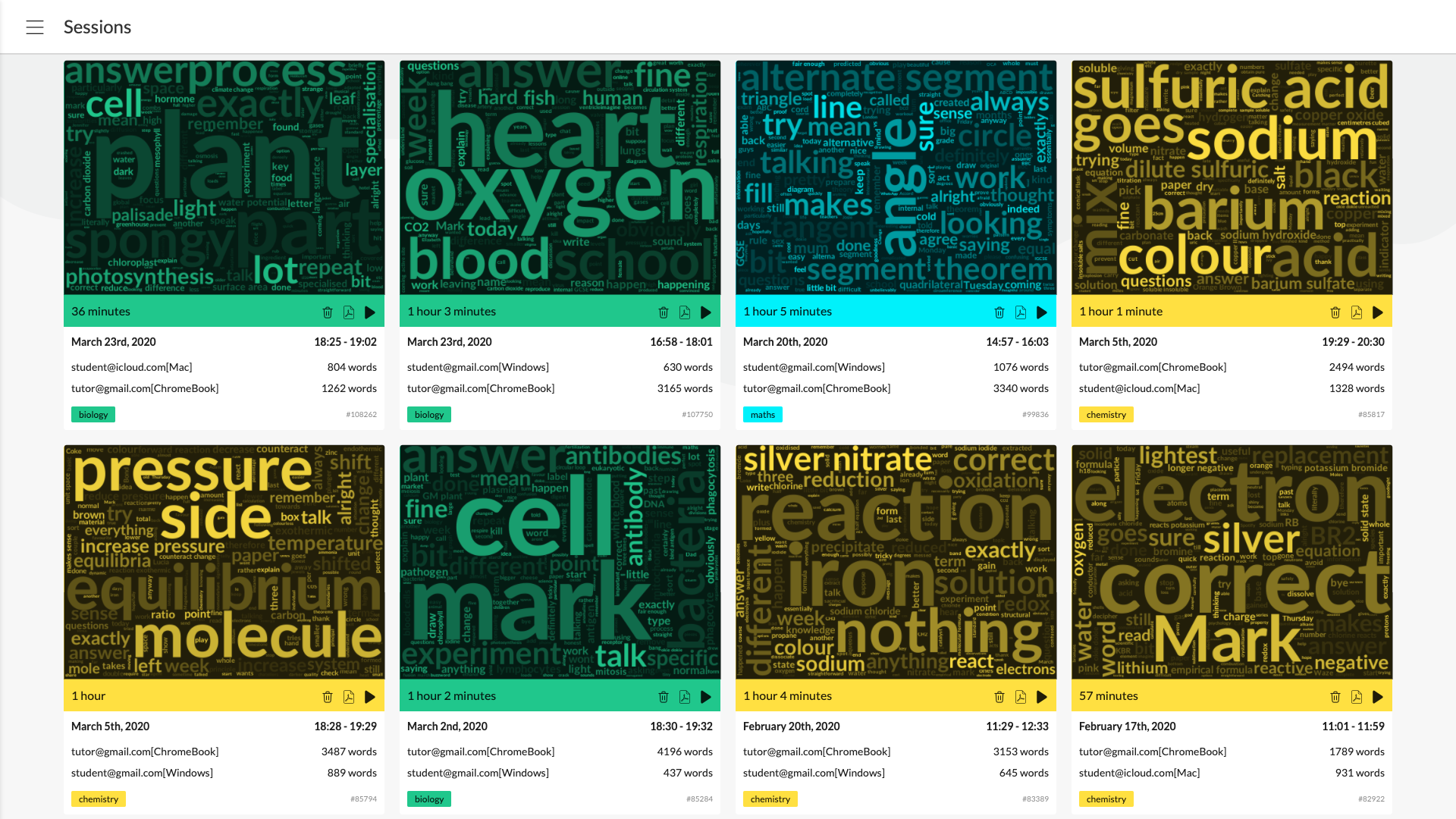 AI synopses make it easy to see what was covered in a session.
You can search for specific participants on your Sessions page by typing their email address in the search bar in the top right.
By default, your Sessions page is filtered to only show real 'taught' sessions. A taught session is defined as:
Lasting longer than 10 minutes
Containing more than 1 participant
If you want to see all recordings, simply click the eye icon in the top right corner of your Sessions page.

Who Can Access Your Recordings?
Recordings are available to the participants of a session. One student cannot access another student's recordings. If you work for an organisation, they can view your session recordings for safeguarding and quality assurance purposes.