There are a few reasons why you might be struggling to get into your Room.
1. Are you typing in your email but unable to press 'Enter'? (See example below):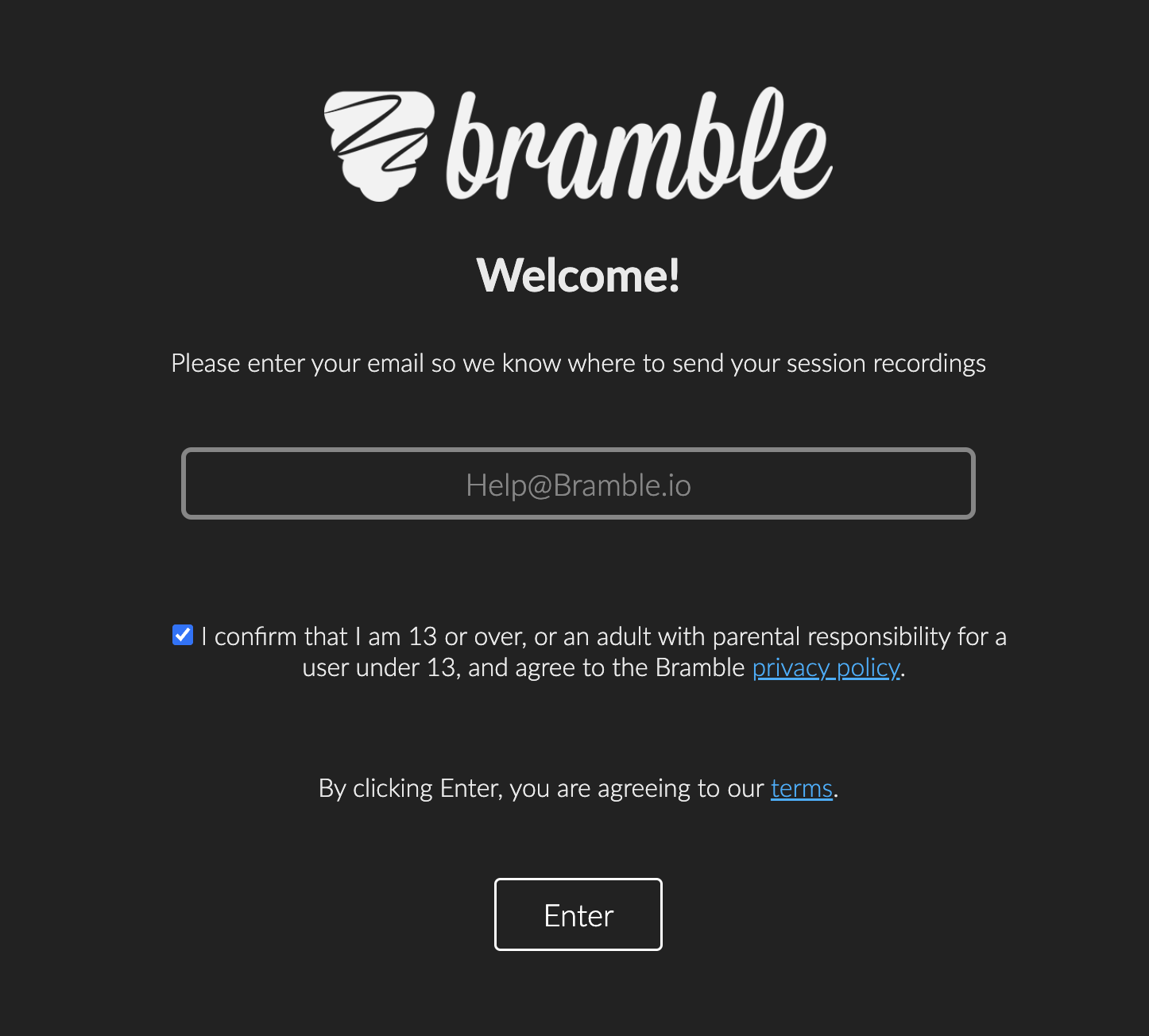 A couple of things to check:
Make sure there are no capital letters in your email address. If you retype your email with everything lower case 'Enter' should now illuminate.
Make sure you have ticked the box agreeing to our Privacy Policy.
If you are still unable to enter your Room after following the above steps, please email help@bramble.io with a screenshot of where you are getting stuck.
2. Are you stuck on the loading screen?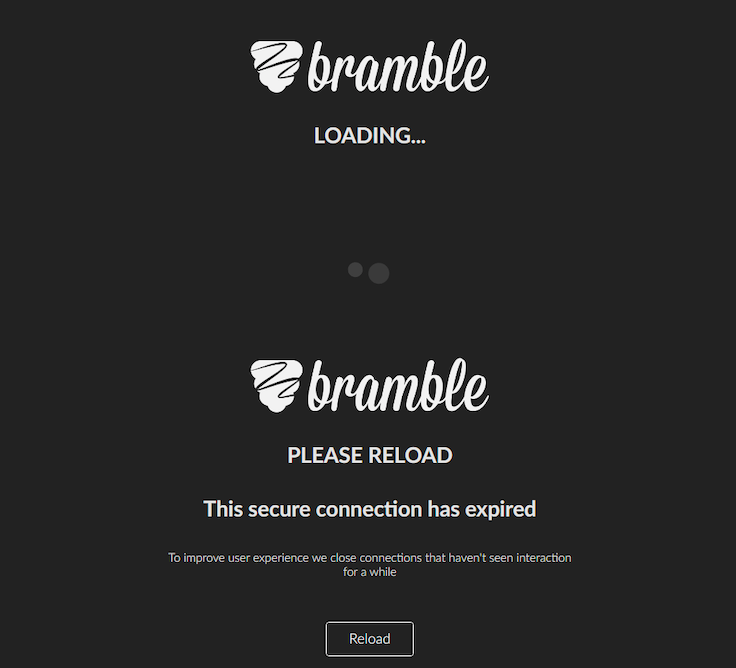 Whenever this happens it is likely that there is a firewall at play which is blocking web socket traffic. But not to worry, while this sounds complicated, it will be something the IT technician at your school or workplace can help you with. Here is all the info they need to get things sorted:
This link https://about.bramble.io/test-firewall.html covers the ports and traffic that need to be allowed/whitelisted for you to be able to access all of Bramble's functionality and gives you a recommended approach to changing things. It also includes a UDP, WSS and Are You Ready? test so you can check everything is working as it should.
(Note: If you are using Smoothwall you may have to add the IP addresses listed on the Firewall Details page into the 'Destination Exemptions' list – for some reason it doesn't like doing it by domain name).
If you get stuck on any of the steps please look at this help page for further guidance: https://about.bramble.io/help/guidance-school-firewalls.html
If you are still stuck feel free to email us at help@bramble.io with screenshots of where you are experiencing issues and we will be happy to guide you further.
3. Can you get through all the steps but are then just greeted with a black page?
If this is the case, then it is likely the Notebook in your Room is very large and therefore is taking a long time to load. The best thing to do is wait for a while. If your Room eventually opens then it is likely that it is overloaded with pages. The next step would be to export the Notebook by clicking on the envelope icon. This clears the Notebook and allows you to begin afresh.
If you are unable to get into the Room at all even after waiting for a while, then please email help@bramble.io with your Room link and a screenshot of where you are getting stuck.
4. Are you stuck on the microphone test?
5. Are you stuck on the speaker test?