Check Chrome Is Able To Detect Your Webcam
Use this webcam test to check that Chrome is able to detect your webcam. If it isn't the steps below might help. If Chrome is detecting your webcam, then jump to the final section on webcam connections failing.
Have You Allowed Access To Your Webcam?
If Bramble isn't picking up your webcam, then you might not have allowed access to the webcam. First, reload the page. Then, click on the word "Secure" to the left of the address bar, as shown in the screenshot below. A menu will appear. Click the dropdown menu next to camera and choose "Always allow on this site". Reload the page for the new settings to take effect.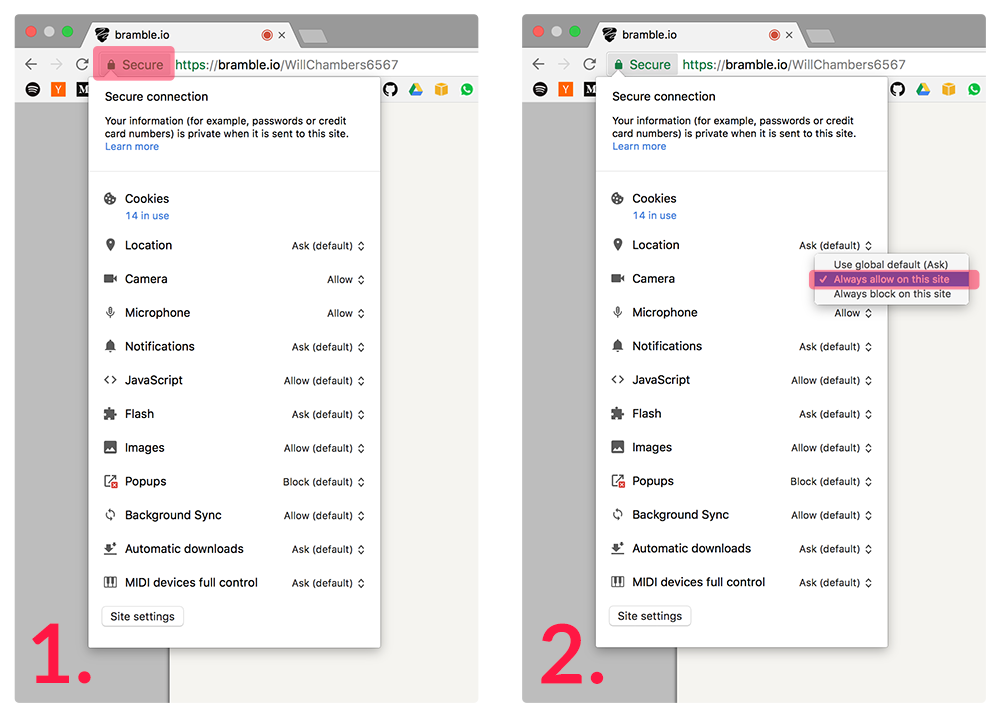 How to allow access to your webcam.

Are You Using The Right Webcam?
Some devices have multiple webcams, so you might want to change which one you're using with Bramble. To do this, click on the camera icon on the right hand side of the address bar, as shown in the screenshot below. Next to camera, there's a dropdown menu which lets you select which camera you want to use.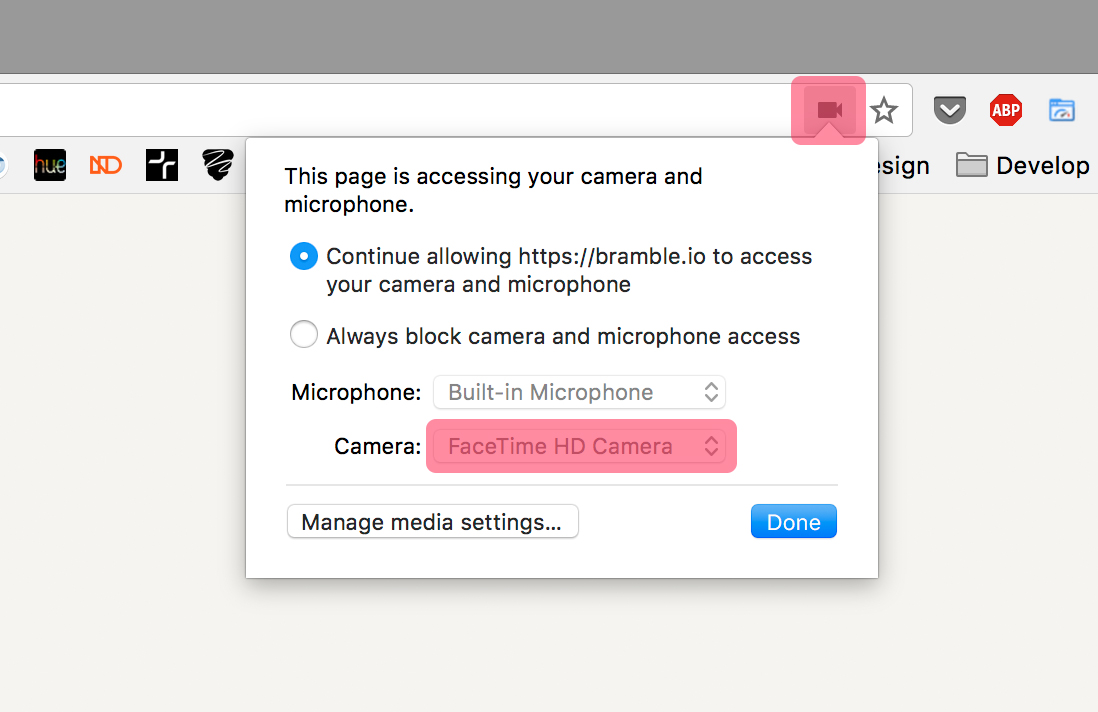 How to change your selected camera.

Check Your System Webcam Settings
If you're still having problems then you should check your system webcam settings.
How to check your webcam settings on Windows
How to check your webcam settings on Mac
Webcam Connection Failing
If you have allowed access to your webcam and checked that you're using the right one but you are still having problems, it suggests that the webcam connection between users is failing. There are two main reasons this could happen.
Firstly, the other user may not have allowed access to their camera or selected the right camera, so check this first. Secondly, the webcam handshake could be timing out. The most likely reason for the webcam handshake to timeout is internet connection. We would recommend you both follow these steps to improve your connections. You can also reload the page to reattempt the handshake.