Bramble makes it easy for tutors and students to leave ratings and comments against their sessions. Tutors can also add assessment data.
Enable CUE Ratings
To enable CUE Ratings as an organisation or independent tutor head to Account > Organisation Settings and allow tutors & students to provide session feedback.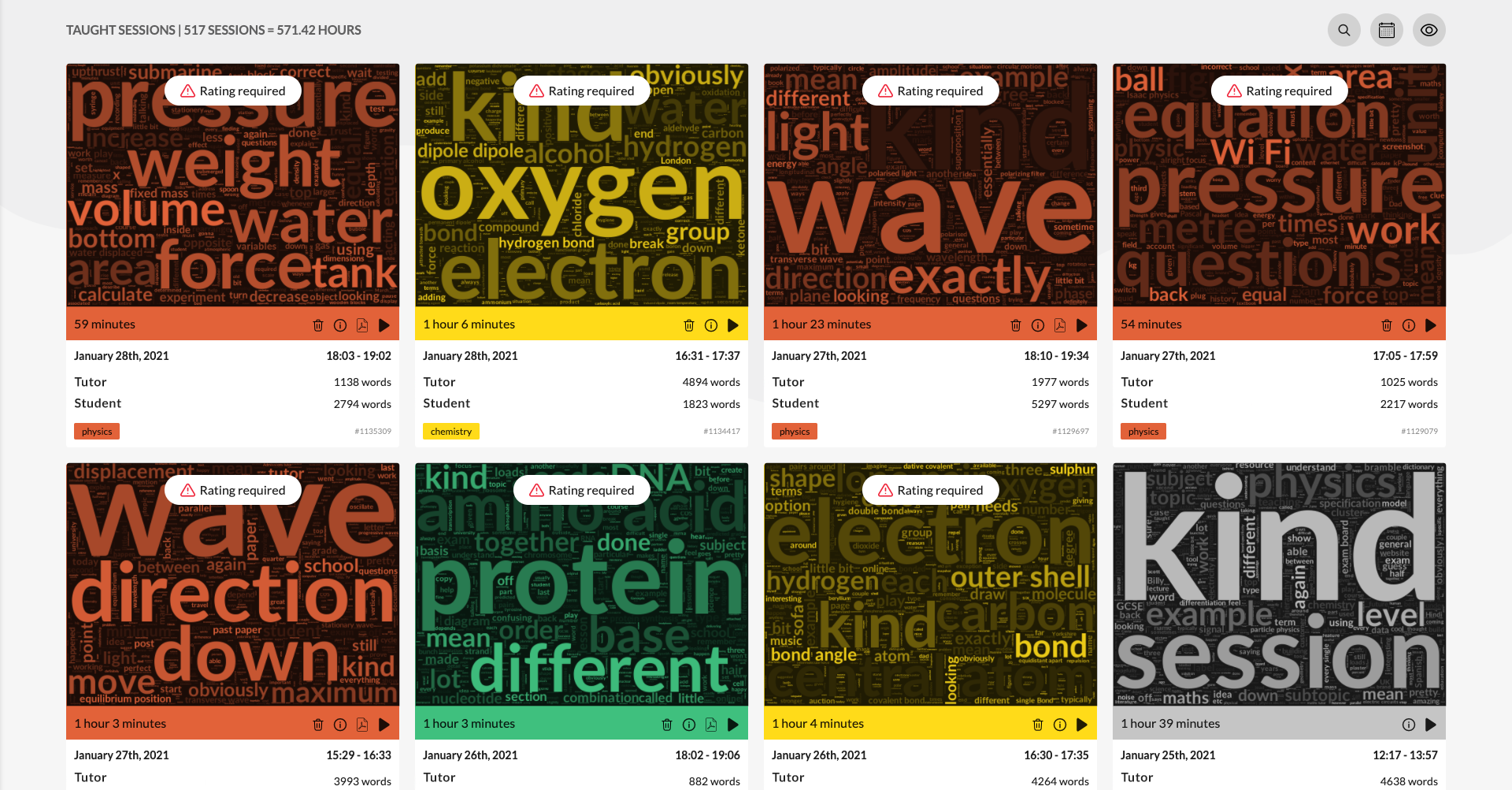 This is what tutors and students will see once CUE Ratings are enabled.
Adding Ratings
To add ratings, tutors and students simply head to their Sessions page in myBramble and click add ratings. Both tutor and student will be asked to leave ratings evaluating the student's confidence, understanding and engagement. These questions are designed to provide additional insight in to the lesson alongside automated insights like the AI synopsis and engagement data.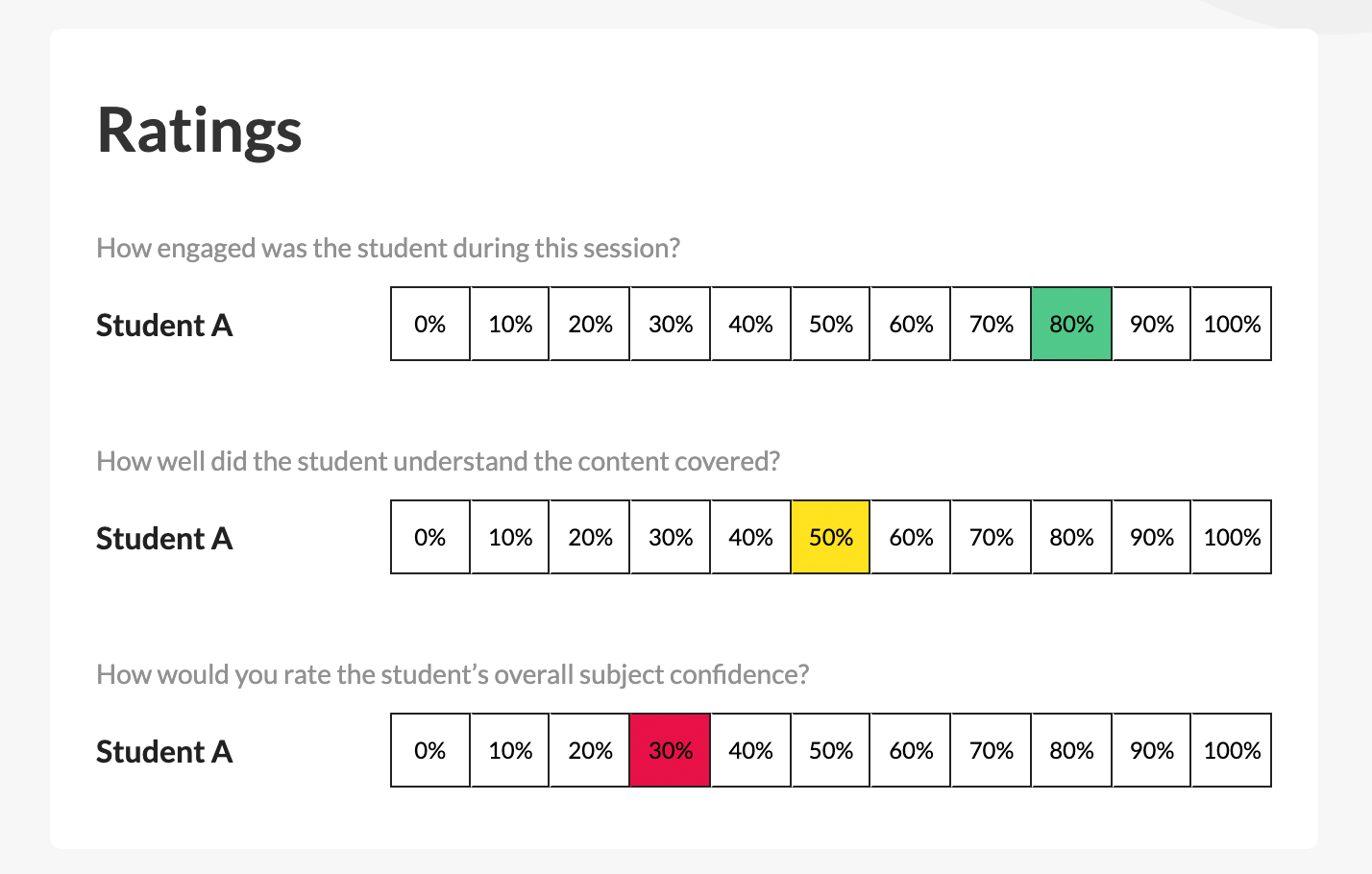 Further Feedback
Tutors can add the results of any assessments completed for that tutoring session – be it a diagnostic assessment completed before the tutoring began or a progress assessment completed after the final session. Tutors and students can also leave written comments against the session.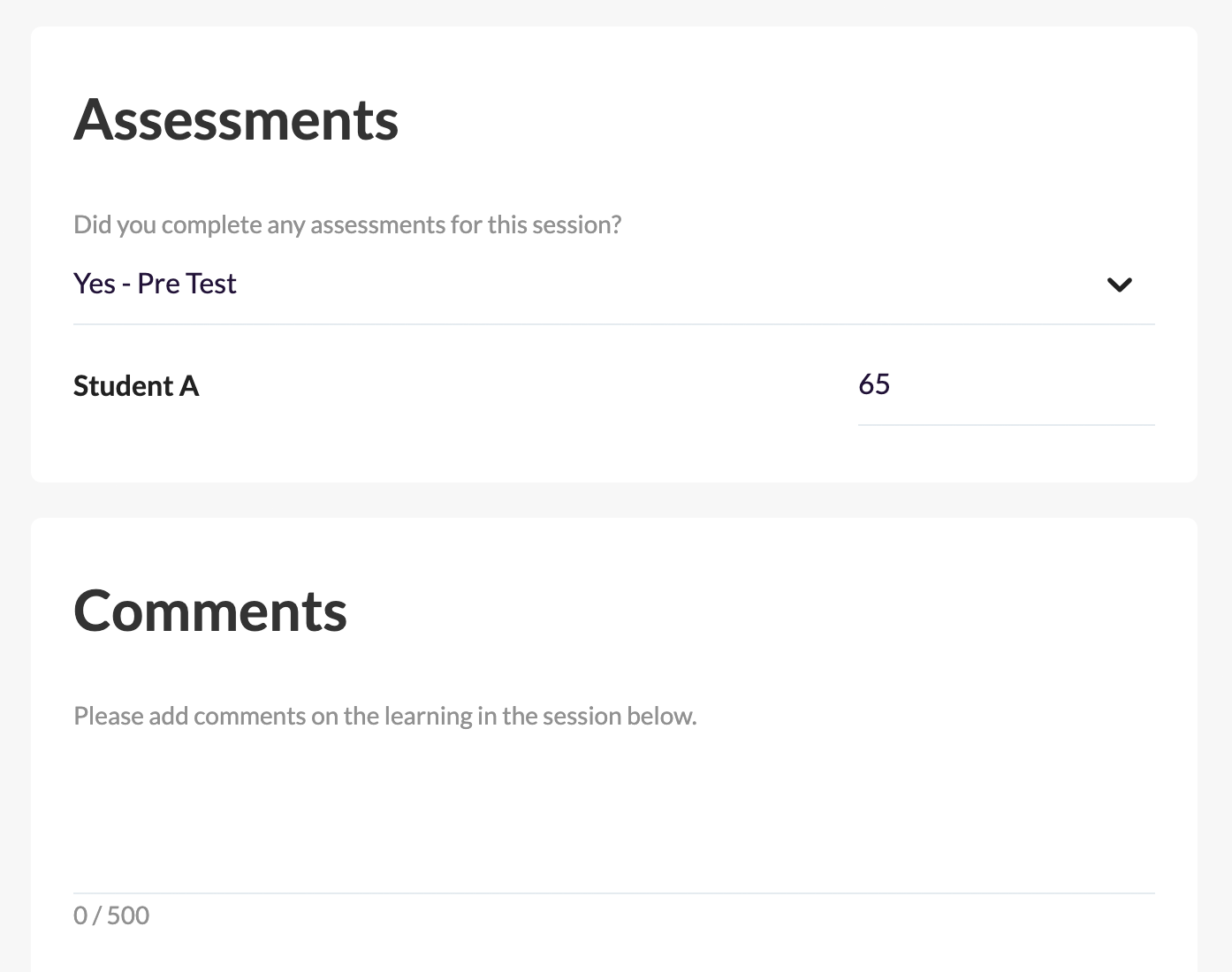 Who Can See The Ratings?
Tutors, teachers and organisation administrators can see all the ratings and comments against a session. Students can only see their own ratings and comments, not those from the tutor or other students.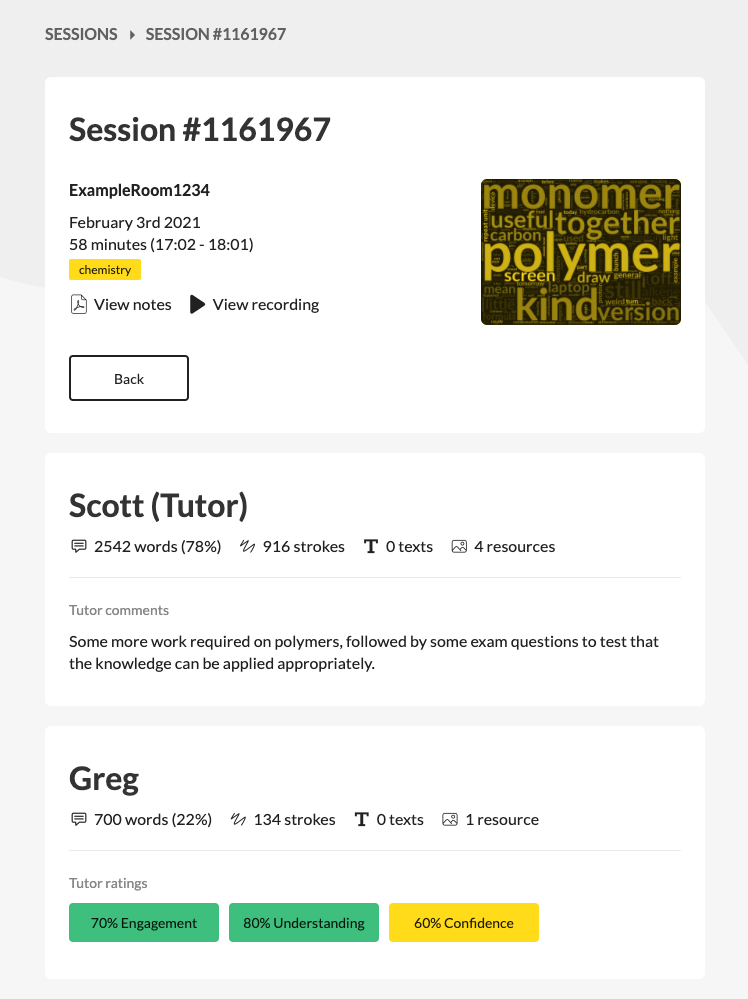 Editing Ratings
If you ever make a mistake or need to edit your ratings, you can do this by clicking 'Update Rating' on the Session information page. This video shows this in action: