It's easy to start a Broadcast from your Rooms page. Simply configure the lesson how you want it and then share a link with your students.
Set Up Broadcast
You access Bramble Broadcast from your Rooms page. Once you've created a room, you will see a number of different options against it: start broadcast, copy link and open room. Click start broadcast to begin setting up your Broadcast lesson.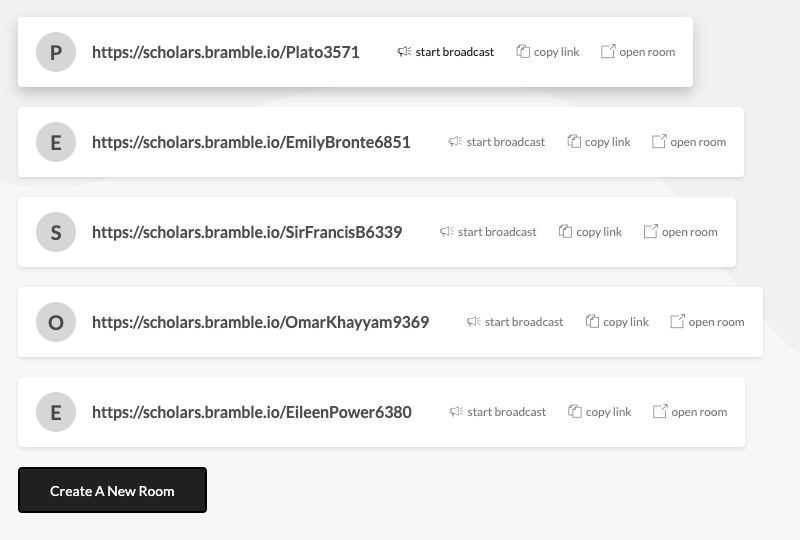 Click start broadcast against the Room you want to hold the Broadcast lesson in.