We've tried to make the Bramble session app simple and speedy. Here is a quick introduction to the key features.

Shared Notebook
The core of the session app is the shared notebook. Think of this like a piece of paper that you can draw, type and load resources on to. Everything that happens in the notebook is instantly seen by all users connected to the session. You can move between pages in the notebook using the arrows on either side of the dock.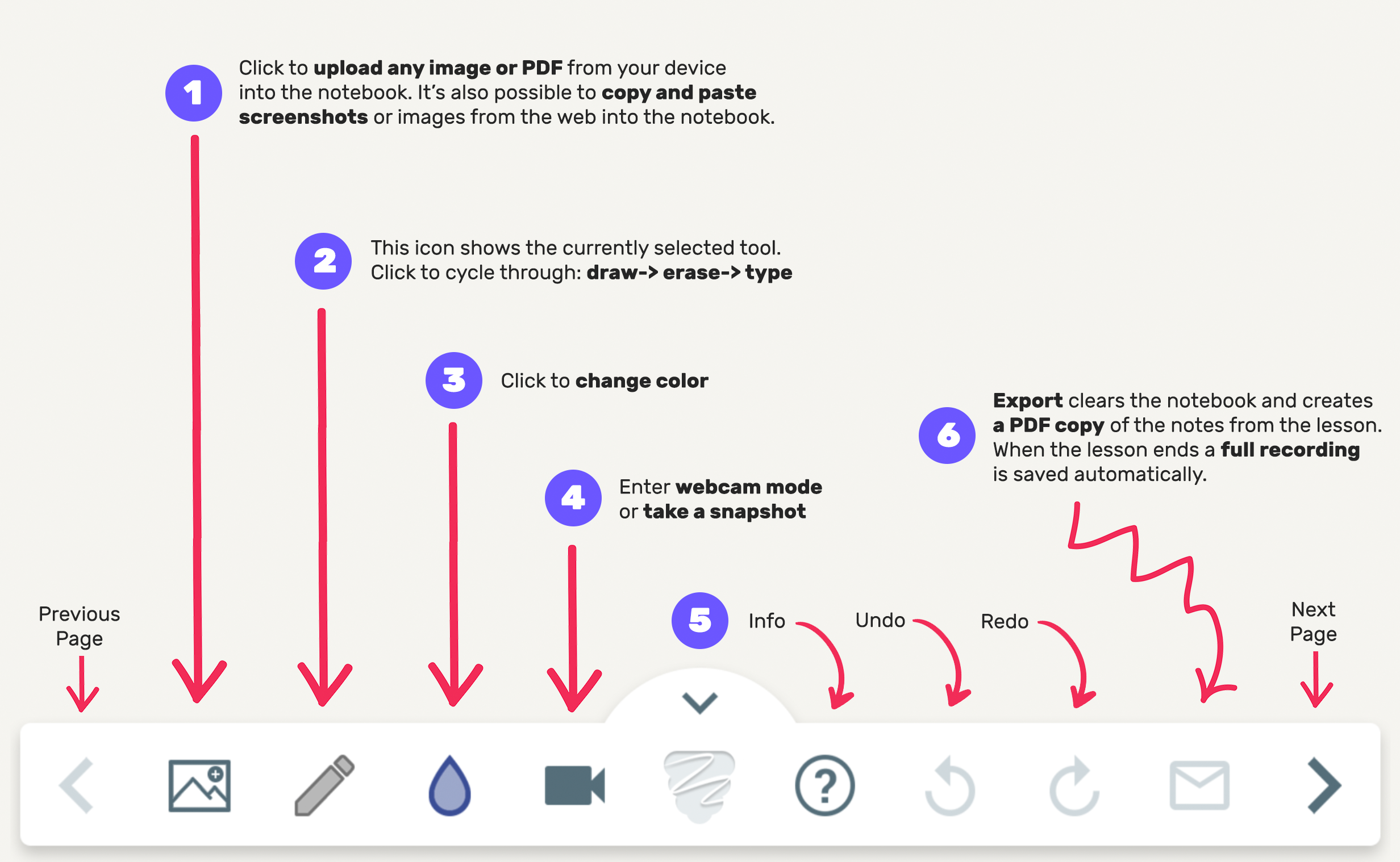 The dock contains all the tools you need.

Uploading Resources
There are a number of different ways to upload resources on Bramble. The easiest to start with is the upload resource button on the dock. This will let you upload any image or PDF in to the notebook. Want to upload another type of file like Word or Powerpoint? Simply export it to PDF first.

The Pen Tools: Draw, Erase And Type
The third icon on the dock shows you what pen tool you have selected. Click to cycle between draw > erase > type. Next to the pen, you have the colour droplet. Click it to cycle between colours so you can highlight things in different colours if you need to.
The Camera Tools: Webcam And Snapshot
Click the camera to bring up your webcam preview. From here you have two options. You can choose to take a snapshot of whatever is visible through your camera, which is an easy way of getting written work in to the notebook. Or you can click use webcam to enter webcam mode, where you'll be able to see each other. You can learn more about webcam mode here.
The Info Panel
Click the question mark to open up the info panel. The info panel will tell you what time the session star
ted and how long it's been running. It will also tell you what page you're currently on and who is connected to the session.

Export
We recommend you use export at the end of every session. Clicking the envelope icon will reset the notebook and send you a PDF copy of the notes. This ensures you start the next session with a clean notebook. If you need to clear the notebook halfway through a session, you can use export then as well.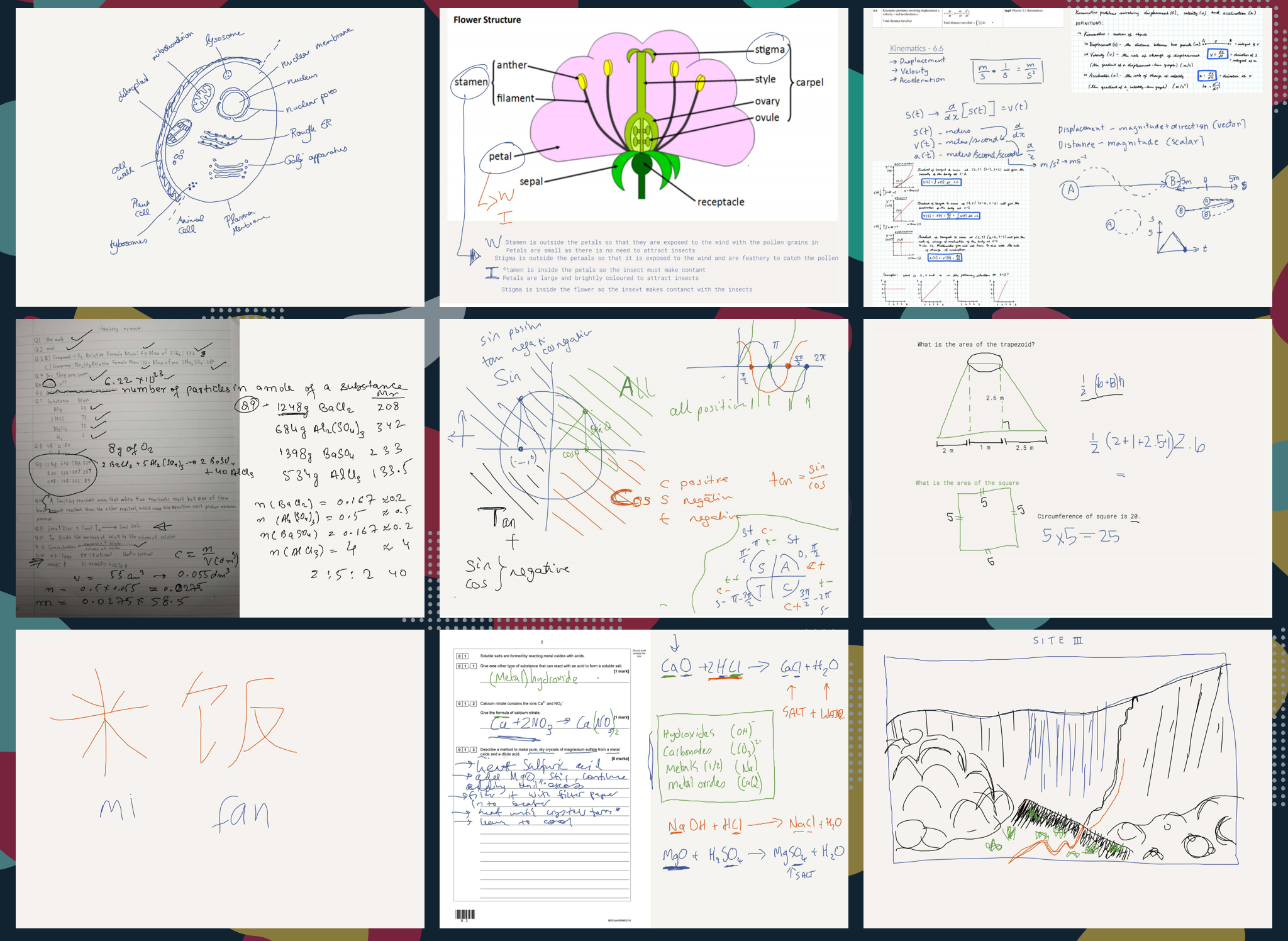 Example pages from sessions taught on Bramble showing the tools in action.