Silent Mode Explained
As discussed in our help article on devices, one way to enhance your experience on Bramble is to use an iPad or Android tablet as a secondary device. When you do this, you want to join the session without a voice connection otherwise you will get a screeching feedback effect. You can do this by choosing to join without voice on the loading screen.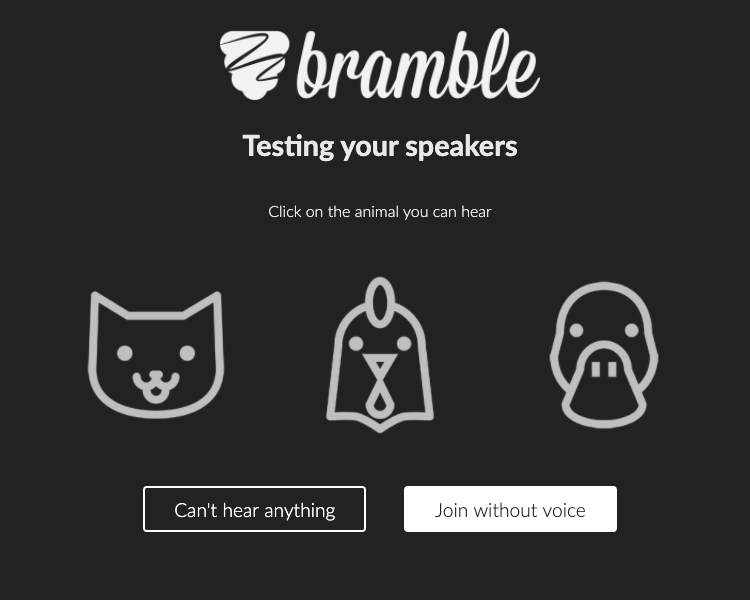 Join without voice on a second device
When you or another user chooses to join without voice you will see a message pop up saying that user has joined in Silent Mode. If you or they have done this by accident and you actually want a voice connection on that device, reload the page and click the correct animal.