Bramble Broadcast lets you deliver the same great Bramble experience but to much larger groups of students: ranging from 5 to 30. Please note that Bramble Broadcast is beta functionality which is not under active development. Bramble offers the best experience for one to one or small group tutoring of up to 4 students at a time.
Live Lessons For Everyone
Bramble Broadcast was designed to let educators deliver great live lessons to a whole class of students simultaneously. It extends our established online tutoring technology by providing additional audio modes for larger groups. Head to our product page to learn more or over to our blog to read about why we built Broadcast.

Interactive, Hi-Res Lessons
A Broadcast lesson is not a passive, pixellated screenshare but instead a clear, interactive shared whiteboard with live voice. You can upload a variety of different resources and then add annotations using the pen and text tools. Your students can ask you questions and follow along as you draw clear diagrams and work through problems, or you can let them use the tools themselves. This simple toolset lets you teach pretty much anything – as we've seen across the 800,000+ hours on Bramble over the years.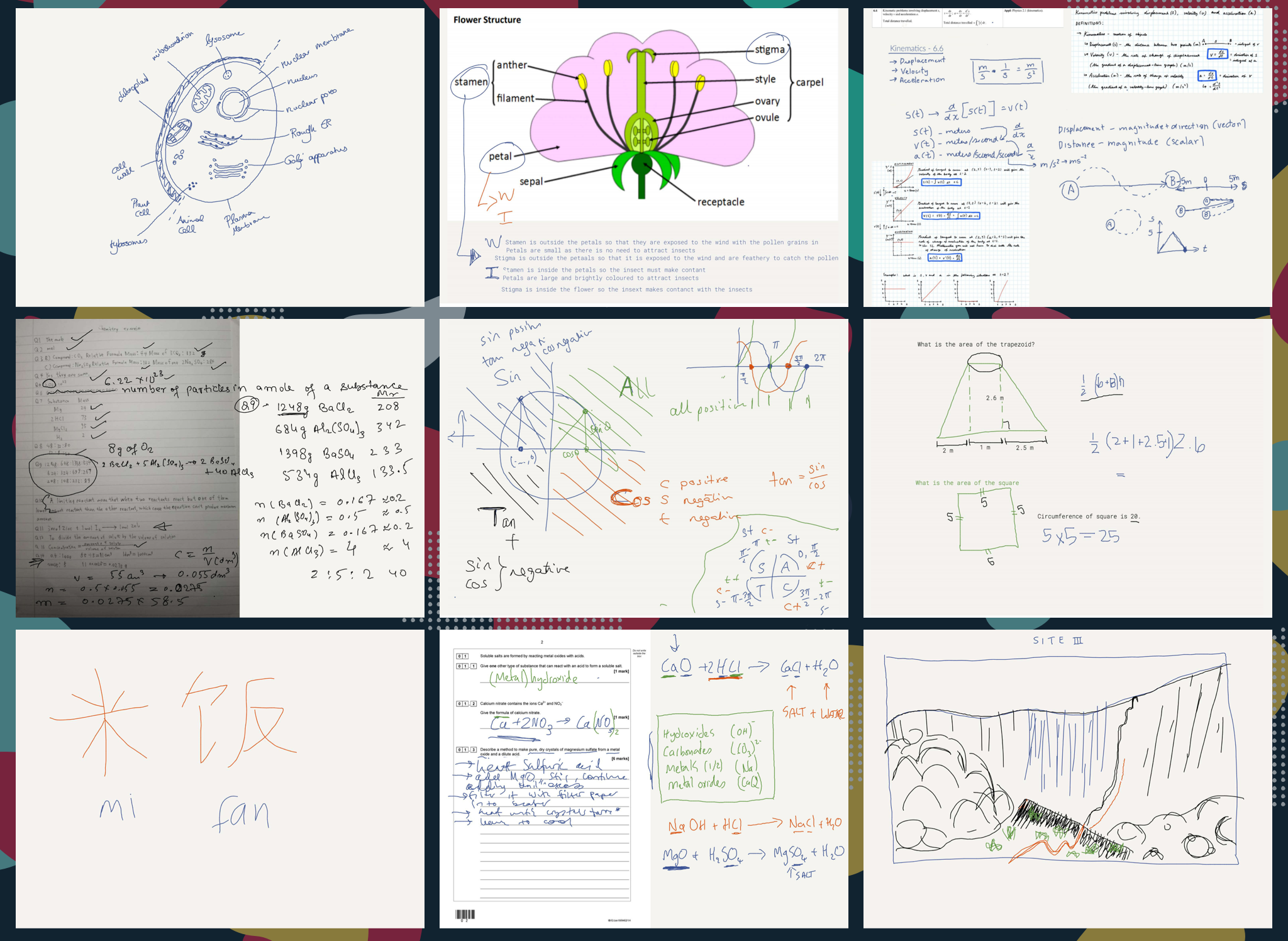 Example pages taken from lessons taught on Bramble.

Lesson Recording & Smart Search
With Bramble, the learning doesn't stop when the lesson ends. The lesson is recorded, transcribed and fully searchable meaning that your students build a fantastic revision library which they can come back to again and again. With so much uncertainty around exams, this revision library is an invaluable learning aid for students. Smart Search is the perfect tool to ensure students can make the most out of their library.
Smart Search unlocks the true value of lesson recordings.

Privacy Built In
We understand that homes can be sensitive learning environments, so we've taken two key steps to help protect student (and teacher) privacy. Firstly, there is no webcam feed in Bramble Broadcast so the backdrop remains private. Secondly, with Dialog mode audio is not transmitted between students but just between teacher and student – this means that if something happens in the background it remains between teacher and student rather than immediately being shared with all.